The right information for the road ahead.
Designed with safety in mind Android Auto has a simple and intuitive interface, integrated steering wheel controls and powerful voice actions.
It's designed to minimise distractions so you can stay focused on the road ahead.
What you need out on the road.
Android Auto brings you useful information automatically, organising it into simple cards that appear when they are needed.
Let Google Maps lead the way.
It's easy to get where you're going with voice-guided navigation for free,
live traffic information and much more.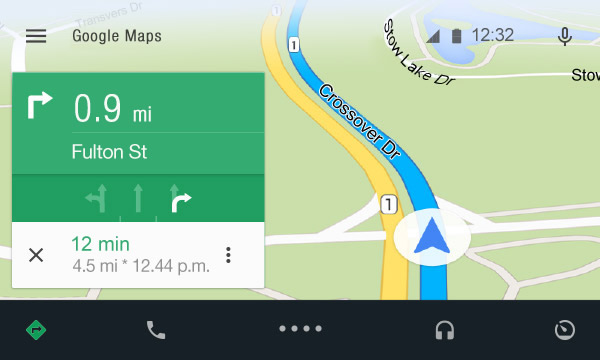 Your favourite tunes to go.
Access and stream your favourite music with Google Play Music and Spotify.
Just say the word.
Speech technology that is best-in-class, controlling everything with your voice is fast and easy.
Hit the road with your favourite apps.
Android Auto makes it easy to use your favourite apps and content on the move.
Android Auto is compatible with all car makes including Audi, BMW, Citroen, Lexus, Landrover, Mercedes, Mini, Peugeot, Porche, Saab, SEAT, Skoda, Volkswagen, Volvo.
Recent Android Auto installations include: